Pilates Process™ Video-On-Demand
We've carefully developed our library to offer a broad range of fitness and movement choices to support a healthy lifestyle. Effective videos for when you have only 5 minutes to release shoulder tension or an entire hour to devote to a full body workout.
Learn more about our Video-On-Demand offerings.
New to Pilates? Check out our new virtual series: Intro Pilates Course. Designed for beginners it can get you started with at home Pilates. Click the link above.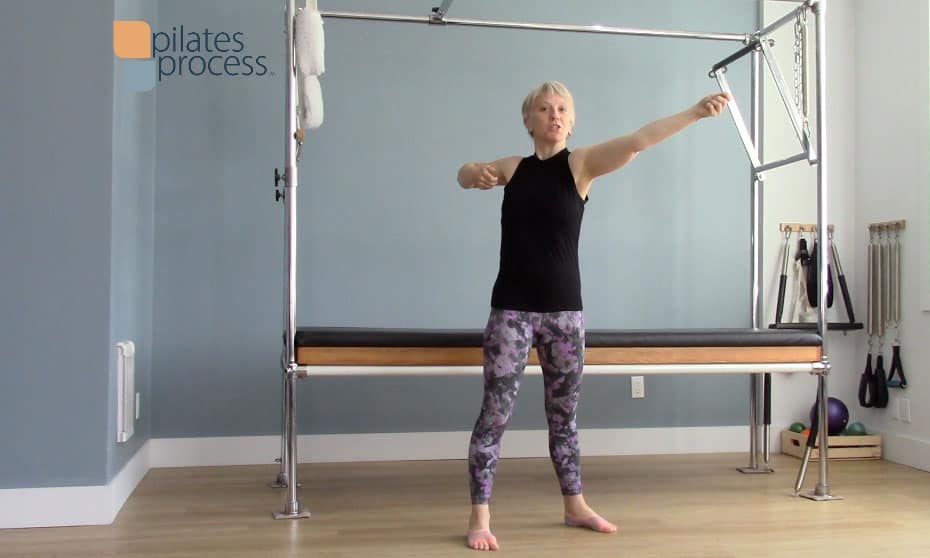 Introductory Private Session $ 65.00
Starting with an in-studio private session is ideal. You get a sense of our studio, equipment and approach and we can offer personal guidance and feedback so that your Pilates path works for you.
Complete our intake form and we'll contact you with booking options.
Virtual Mat Classes $12.00
Our virtual mat classes are being replaced by our Video-On-Demand subscription. Livesteam classes will be offered weekly. Stay tuned!
PRIVATE SESSIONS
Single – $90.00
5-pack – $ 425.00
10-pack – $ 820.00
20-pack – $ 1,600.00
SEMI-PRIVATE SESSIONS
Single – $52.00
5-pack – $ 235.00
10-pack – $ 440.00
GROUP SESSIONS
Single – $31.00
5-pack – $ 145.00
10-pack – $ 270.00
Open Group – $ 20.00
Open Group 10-pack – $ 180.00
*Prices do not include HST