VANCOUVER OWNERS & INSTRUCTORS
ALISON WARD
Hometown - Kelowna, BC
Alison has been practicing Pilates since 2000 and teaching as a certified instructor since 2006. She certified with Pilates Process in Toronto where she worked with teacher trainers for over two years, gaining expertise, taking therapeutic courses and working with varied clients whose practices ranged from post-rehab through to advanced.  After moving to British Columbia, Alison worked steadily for some of the most reputable studios in Kelowna and Vancouver and has been offered positions at top physiotherapy clinics.
In 2015, Alison became the first Vancouver based Instructor Trainer for the Pilates Process and practiced independently in Kitsilano and East Vancouver before opening Pilates Process Vancouver in 2019.
Alison has 27 years of various dance and theatre experience and is a fully qualified Highland Dance Instructor. Her background in dance and movement compliments her teaching style and gives her a deeper understanding of the body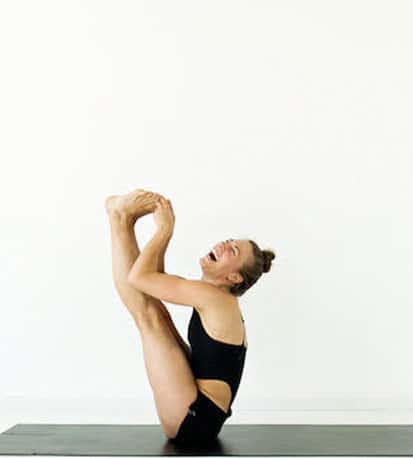 TIFFANY JOHNS
Tiffany has been in constant motion since the day she was born. She danced throughout her childhood and went on to train at the Royal Winnipeg Ballet School before dancing professionally with Ballet Kelowna. Through her years of dance, she discovered Pilates and found that it was an important foundation for injury prevention, and an excellent way to cross train. Endless practice hours in the studio working in extraordinary ranges meant that it it was a fine line to go from balanced to breakdown. Pilates was the one thing that helped her maintain consistent strength and alignment and aided in recovery from older injuries that would start resurfacing with fatigue and overwork.
Through this personal journey, she trained to be a Pilates Instructor in 2010, and then an Instructor Trainer, with Pilates Process. She found this method wonderfully adaptive to all bodies to achieve their optimal function and wanted to bring it to others after her positive experience with it. Now retired from the professional world of ballet, she enjoys cycling and running. Transition to these sports would not have happened smoothly had Pilates not been her foundation.
Tiffany recently graduated with her Bachelor of Kinesiology from the University of British Columbia where she completed a final research project on pelvic floor retraining, specifically for the treatment of stress urinary incontinence. She became interested in this subject from her work with many athletes at UBC, postpartum clients and her own experience with pregnancy and childbirth. She worked closely with Vancouver pelvic floor physiotherapist Trish Gipson on the project to develop educational material for clients and the change misconceptions around the pelvic floor and its function within the body.  The most fulfilling part of the project was finding that the research confirms much of how and what we already teach through the Pilates Process Method.
Continued inspiration from her clients and her education has lead to the exciting opening of Pilates Process here in Vancouver, BC. She looks forward to working with you on achieving your personal movement goals!
"Tiffany has beeen my Pilates instructor for almost 3 years.  She is so wonderful, adaptable and creative in her teaching.  She really knows what she is doing and can really tailor her classes – group or private – to each indiviual.  I highly recommend her and have referred many people to her for Pilates.  "
Sam Black
"Alison gave me practices and teachings that allowed me to finally access my core, a part of me that I hadn't been able to really connect with before and now have the ability and tools to live my life from improving my back pain and my internal power.  She's an amazing teacher!"
Lillie Claire
"I was an occasional student of Alison's at (another studio) and was disappointed to no longer see her name on the schedule. Her classes were different - more thoughtful and less goal oriented than some others - and I felt it was a treat when I could manage to attend them. Incidentally I've been enjoying another teacher's classes the past month and it turns out she's Pilates Process trained too!"
M. Skrypichayko