Our teachers are all Pilates Process™ certified and equally passionate about Pilates as they are about the art of teaching. Check out this talented group below.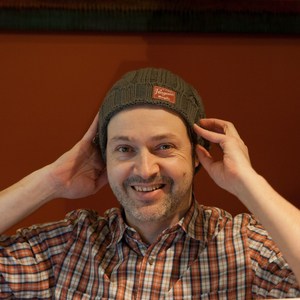 Paul Guitard
Teacher Trainer, Franklin Method Educator, Thai Massage Therapist, Reception Manager Hometown: Bathurst, NB
Teacher Trainer, Franklin Method Educator, Thai Massage Therapist, Reception Manager Hometown: Bathurst, NB
Born in New Brunswick, I am an Acadian through and through. I was first introduced to Pilates during dance training and was inspired to see the positive effect it had on so many people. I love teaching and practicing Pilates. My fascination with the body drew me to my additional training in Thai Massage and Franklin Method certification. These three modalities all inform each other and give me a broader perspective on the body. When I'm not teaching Pilates, my other interests include … OY! where does one begin?! A- Acting, Architecture B- Ballet, Baking C- Cycling, Comedy D- Dancing, Drama E- Europe, Environment… I could go through the whole alphabet!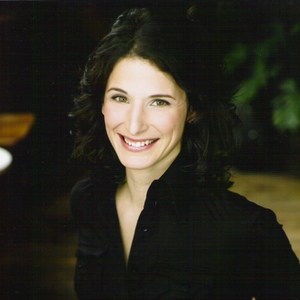 Neesa Kenemy
Teacher, Hometown: Toronto, ON
"My first introduction to Pilates was through a few workshops at Ryerson Theatre School. It was incredibly hard and confusing and I could barely keep up. I actually became a Pilates instructor as I knew a deeper knowledge of Pilates would help my own dancing. Soon, I realized I could quit my hateful restaurant job if I began to teach it. I love how effective Pilates can be at helping bodies heal and how quickly we see results. I love how specific we can be in our teaching. I enjoy working with the same client and watching their bodies change and become stronger. I like how amazing Pilates feels! When I'm not teaching, my other career is performing and dancing. My other other career is raising two kids." Neesa is a Pilates Process™ Teacher Trainer.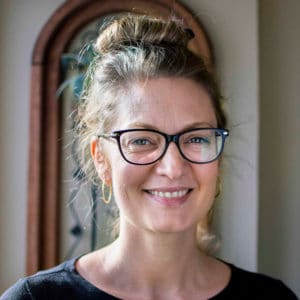 Tiffany Knight
Teacher, Hometown: Toronto, ON
"I was born in Coaldale, AB but have called Toronto my home for over 30 years. My first introduction to pilates was at the age of 10 as a student of the National Ballet School. Pilates was instrumental to me throughout my career as a Second Soloist with The National Ballet of Canada. My experience was that while it supported the intense training, demand, and range of motion that ballet placed on it, it could also act as a reset; encouraging a true embodiment of balance and function, a scaffold to an overused, injury-prone system.
My sister, who also teaches at the Pilates Process, mentored me and encouraged me to get back into a pilates practice when I retired from the National Ballet of Canada. The reunion felt so good in my body that I followed her encouragement and took the teachers' training course. My reintroduction to pilates and this method specifically, invigorated me: while the integrity of key pilates principles has been preserved, the science and efficiency of body and movement has evolved tremendously. What I love about pilates is the opportunity to encourage change and create new habits. I am intrigued as to how my experience with movement and dance, injury and recovery, can begin to make more sense in terms of proper function of the body and I believe pilates provides that springboard. It is so full of possibility and hope and I am thrilled to continue to learn and grow.
Tiffany is Pilates Process teacher trainer and presenter.
Jessica Knight
Teacher,  Hometown: Coaldale, AB
"I was born in Coaldale, Alberta but I now call Toronto home. I was first introduced to Pilates through a good friend who was teaching at the time and thought it would be a great fit for me. What drew me to teaching was a pure interest in the body and movement and the importance of movement in my life. I love the way Pilates makes my body feel. When I finish teaching someone and they feel brand new, it warms my heart! When I'm not teaching, I'm a mother of three! I have no time for other interests at the moment!" Jessica is a Pilates Process™ Teacher Trainer and the Education Director. Jessica is also certified through the Pilates Method Alliance as an NCPT.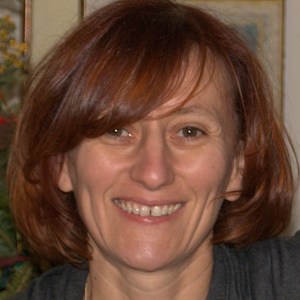 "I am originally from Foca, which is 70km away from Sarajevo where I worked and studied until the civil war started. Toronto is now where my family and I call home. I was introduced to Pilates for the first time in 2004 while searching for a way to recover from a knee injury and strengthen my body. At the time I was looking after my children. I always enjoyed physical activity but I became passionate about Pilates and was amazed with the results and impact that it had on my body. I decided to study the method to be able to understand it more. While apprenticing I found satisfaction in helping people to become stronger and more mobile. I enjoyed working with clients of all age and fitness level and it became my career. I love both teaching and practicing Pilates. Teaching is very rewarding in many ways as is taking Pilates classes. Pilates affects me in a very positive way."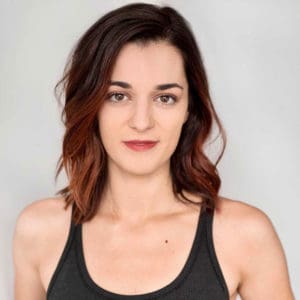 Lily McEvenue
Teacher, Hometown: Owen Sound, ON
"I discovered Pilates as a young and chronically injured dancer in ballet school. I quickly realized how effective the modality was for injury prevention, and supporting the longevity of my performance career. What I didn't realize at the time, was the degree to which Pilates serves more than just injured dancers like myself.
After completing my foundational Pilates certification, I came to Pilates Process to continue my education in therapeutic pilates. I was drawn to how adaptable and accessible the method is. I love the teaching philosophy of meeting the individual's specific needs, and how movement and imagery can so effectively create positive, long term gains in a person's life.
Although I am still active in my dance career, Pilates and teaching has become an equally meaningful pursuit. I love helping people discover a love of movement and overcome chronic pain. I deeply enjoy how much this career pushes me to learn and seek greater understanding of biomechanics and movement science. There is so much play and exploration in Pilates and it's a real joy to share in that with people from all walks of life.
When I am not teaching or performing, I love to find new hiking trails, cook, and most importantly, be a Mom to my son Dash!"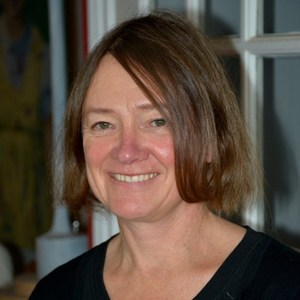 Christine Oksanen
Teacher,  Hometown: Ancaster, ON
Learn more about Christine
"I was first introduced to Pilates at the Riverdale studio, working with Monique. I had only heard of Pilates and thought it sounded like a good idea as I was nearing 40. I just happened to walk into the studio and Paul signed me up for two weeks on the spot! I was fascinated in the first session by the idea that I could effect movement just by imagining it. I was drawn to teaching Pilates after Pascal, my husband, had passed away. I needed to figure out some way of living outside of the way we had made our life together. Learning about the teacher training program and working with Angela Lewis, gradually made me think this was a possibility. When teaching Pilates, you are thinking about what is going on with the body in each exercise, and how you would explain that effectively to another person – which is very difficult. You are also always trying to figure out how each individual makes sense of what you are saying. The struggle for clarity is interesting in itself. When doing my own Pilates practice, I think examining more closely what is going on in your own body (in order to explain to others) and finding that your body can do more things than you thought possible, is exciting. I appreciate it more. When not teaching Pilates, I have worked for many years as a garden designer and gardener and it is still something I do. Other interests of mine include cooking (especially baking), tennis, and reading history."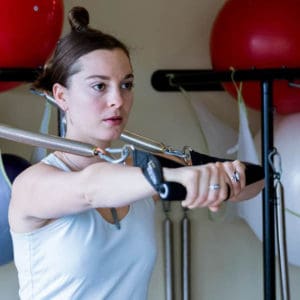 Ana Claudette Groppler
Teacher, Hometown: Toronto
"I started out my teaching journey in theatre, dance, and body conditioning before discovering Pilates. As a Dance Artist who graduated from The School of Toronto Dance Theatre, I've had to push my body beyond its natural limits. This has meant years of managing injuries and alignment issues. I had come to accept pain as a daily fact of life, but then realized that it didn't have to be that way. I didn't deserve the pain. Dedicating myself further to finding functional strength and healthier body mechanics, I found Pilates. I value how Pilates is adaptable for all bodies, and that you are always working at your own speed. It has helped me to manage my pain and guides me towards healthier movement. I love sharing this with others and continuing my personal learning journey."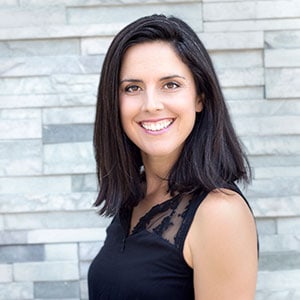 Dana is a mover by nature. She began her technical training, in dance, early in life and brings over thirty years of movement experience to her classes.
In an effort to explore different approaches to injury rehabilitation and to maintain a strong and healthy physique as a dancer, Dana began training in Pilates. Ten years ago, after taking time to explore different modalities and studios, she became a Pilates instructor through the Pilates Process Method.
As a professional performer, she incorporates a wide range of techniques, styles and movement in her approach. Including ballet, jazz, contemporary, street dance, aerial silks, and fire performance.
Dana is a mother to two young children and has found Pilates to be essential in keeping up with the physical demands of caring for her little humans.
"I am so blown away by the quality of the teachers I meet who have completed your Teacher Training Programs."

– Emma-Kate, Studio Owner, Toronto