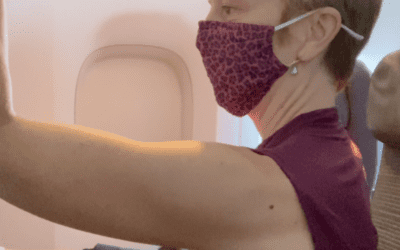 I've talked a lot about what to do prior to flying. Or at least what not to do (Reminder: Avoid sitting at the gate. Walk, Squat. March. Just don't sit before you sit). But what to do once you're on that 10 hour flight? How to counter some of the circulation, postural...
Connect
The Pilates Process™ method offers a refined approach to Pilates, adaptable for all ranges of fitness and injury.  Our method incorporates current scientific research on biomechanics and core stability.
If the information in our blog interests you,
please join our community to receive these occasional posts in your inbox.