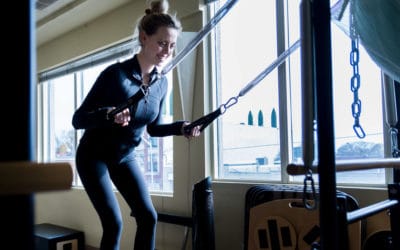 The research is loud and clear.
Sitting is the new smoking.
You've heard this line before, and it's not just another passing trend.
If we want to improve health on all levels or increase our chances of aging well and living longer,
we have to ….
Connect
The Pilates Process™ method offers a refined approach to Pilates, adaptable for all ranges of fitness and injury.  Our method incorporates current scientific research on biomechanics and core stability.
If the information in our blog interests you,
please join our community to receive these occasional posts in your inbox.