Video-On-Demand
We've carefully developed our library to offer a broad range of fitness and movement choices to support a healthy lifestyle. Effective videos for when you have only 5 minutes to release shoulder tension or an entire hour to devote to a full body workout.
Brand new to Pilates?
Check out our Introductory Course for beginners.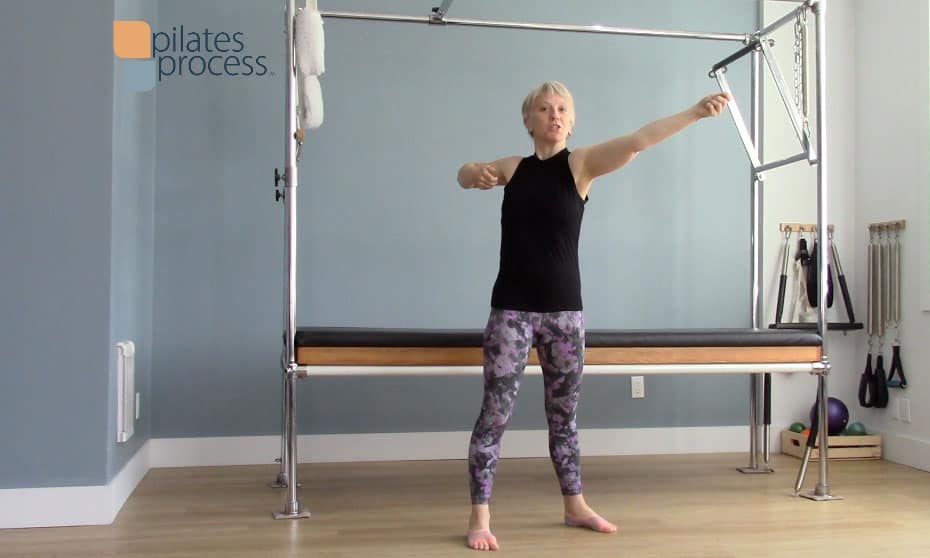 Introductory Private Session
Starting with an in-studio private session is ideal. You get a sense of our studio, equipment and approach and we can offer personal guidance and feedback so that your Pilates path works for you.
$ 70.00
Complete our intake form and we'll contact you with booking options.
Introductory Offers
Intro private session package. This limited time offer includes 3 private sessions for a package rate. Book 3 private, 55 minute sessions with one of our experienced teachers and we'll adapt the session to you.
$195.00
*new clients only*
Limited spots available. Contact us today .
Single – $95.00
5-pack – $ 445.00
10-pack – $ 850.00
Single – $65.00 per person
5-pack – $ 275.00 ($55 per person)
10-pack – $ 500.00 ($50 per person)
Single – $35.00
5-pack – $ 160.00
10-pack – $ 290.00
Open Group – $ 20.00
Open Group 10-pack – $ 180.00
New Pricing Effective October 1st.
*Prices do not include HST