Our teachers are all Pilates Process™ certified and are are equally passionate about Pilates as they are about the art of teaching. Discover more about this talented group below.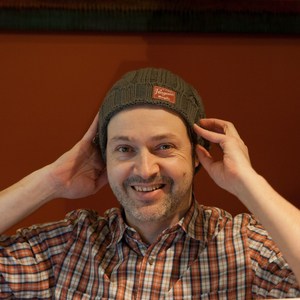 Paul Guitard
Teacher, Franklin Method Educator, Thai Massage Therapist, Reception Manager Hometown: Bathurst, NB
Born in New Brunswick, I am an Acadian through and through. I was first introduced to Pilates during dance training and was inspired to see the positive effect it had on so many people; that is what drew me to teaching Pilates. I love teaching and practicing Pilates; sometimes when you teach, you forget how wonderful it feels and then you do it … AMAZING!  My fascination with the body drew me to my additional training in Thai Massage and Franklin Method certification. These three modalities all inform each other and give me a broader perspective on the body.  When I'm not teaching Pilates, my other interests include … OY! where does one begin?! A- Acting, Architecture B- Ballet, Baking C- Cycling, Comedy D- Dancing, Drama E- Europe, Environment… I could go through the whole alphabet!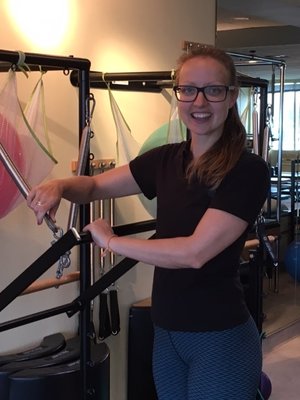 Jessica Knight
Teacher, Hometown: Coaldale, AB
"I was born in Coaldale, Alberta but I now call Toronto home. I was first introduced to Pilates through a good friend who was teaching at the time and thought it would be a great fit for me. What drew me to teaching was a pure interest in the body and movement and the importance of movement in my life. I love the way Pilates makes my body feel. When I finish teaching someone and they feel brand new, it warms my heart! When I'm not teaching, I'm a mother of three! I have no time for other interests at the moment!"
Jessica is the Education Director for Pilates Process and is a certified Pilates Method Alliance Teacher (PMA).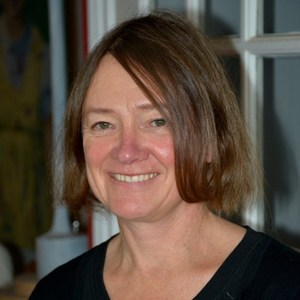 Christine Oksanen
Teacher, Hometown: Ancaster, ON
"I was first introduced to Pilates at the Riverdale studio, working with Monique. I had only heard of Pilates and thought it sounded like a good idea as I was nearing 40. I just happened to walk into the studio and Paul signed me up for two weeks on the spot! I was fascinated in the first session by the idea that I could effect movement just by imagining it. I was drawn to teaching Pilates after Pascal, my husband, had passed away. I needed to figure out some way of living outside of the way we had made our life together. Learning about the teacher training program and working with Angela Lewis, gradually made me think this was a possibility. When teaching Pilates, you are thinking about what is going on with the body in each exercise, and how you would explain that effectively to another person – which is very difficult. You are also always trying to figure out how each individual makes sense of what you are saying. The struggle for clarity is interesting in itself. When doing my own Pilates practice, I think examining more closely what is going on in your own body (in order to explain to others) and finding that your body can do more things than you thought possible, is exciting. I appreciate it more. When not teaching Pilates, I have worked for many years as a garden designer and gardener and it is still something I do. Other interests of mine include cooking (especially baking), tennis, and reading history."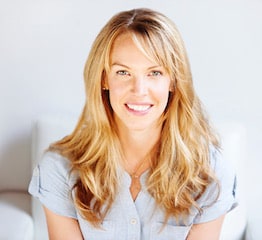 Meredith Clinton
Teacher, Hometown: Carleton Place, ON
"The ballet school I attended introduced me to Pilates at 16. Pilates has been my physical practice of balance and it has been fundamental through my dance career. Helping people feel better has always been the most rewarding thing about teaching. Pilates has helped me so much through the years and I love the way it makes me feel. I enjoy sharing that with others. I get so much energy from teaching. There is something so kind about pilates. You don't have to push yourself into anyone else's 'shoes'. You just show up and work with what you got.   Other interests: I love to cook, people watch, dance, garden, hang out with my nephew, go see art."
"I am so blown away by the quality of teachers i meet who have completed your teacher training programs."

Emma-Kate, Studio Owner, Toronto
Our certified Pilates Process™ teachers
skillfully personalize your workout to adapt for postural alignment, muscle balance, vulnerabilities and flexibility. Whether your goal is to address pain or injury, or to run a marathon, we meet your personal goals with the most effective workout while achieving the maximum results.