COURSES
Teacher Training: Toronto
Therapeutic Teaching - the basics. This presentation and discussion is open to teachers of all movement modalities. An exploration and discussion of considerations when teaching anyone with pain or injury or vulnerabilities.
This course offers an exceptional and thorough basis for becoming a successful Pilates teacher. Learn fundamental Mat repertoire while gaining knowledge and experience in the basics of postural analysis, functional anatomy, programming, cueing and communication. Experiential learning and a creative approach in our inviting and supportive atmosphere.  Significant practice and review are required between sessions.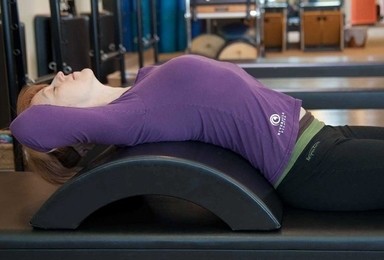 The introductory to Mat training and teaching therapeutic Pilates are available by webinar! Contact us for details.
Pilates Process Teacher Training is Recognized by
the Government Of Canada as
a Certified Educational Institution